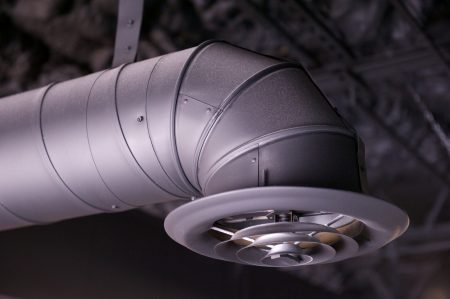 Industrial HVAC systems are often expected to operate at precise temperatures to support critical operations in a manufacturing environment. Failure represents a significant loss of production potential, so losing your heating or air conditioning means more than just HVAC repairs that you end up paying for! In a highly technical environment with high volumes and tight margins, modernization of your HVAC to maximize cost savings is also a significant consideration. Aria Electric in Sacramento and the Bay Area handles all of these concerns with our regular maintenance programs and repair for malfunctioning HVAC systems.
Maintenance Saves Costs
Regularly maintaining your significant investment in air handlers greatly extends the lifetime of the equipment. Breakdowns tend to cascade damage beyond just the component that failed. When one part is faulty, or if coolant pressures are too low or too high, other parts of the system have to work harder and suffer greater wear. Maintenance discovers the points of impending failure in your HVAC and prevents loss and excessive stress on the system.
Programming and maintaining the controls for an HVAC system can also be confusing. In some cases, upgrading is required to improve your thermostats ease of use and energy efficiency. Aria Electric has the experts to install the latest equipment that networks with your existing system and production lines to support manufacturing under any type of demand.
So accept our recommendation and contract with Aria Electric for a regular maintenance routine that prevents the breakdown of your HVAC system. Save on costs both immediate and in the future with a minor investment in the present. We offer friendly and cooperative team members, with the skills and experience to keep your heating and air conditioning running at peak performance. At Aria Electric we can, so we will!