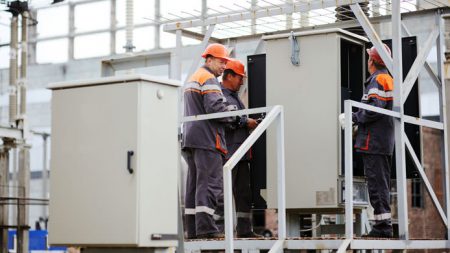 From the beginning, Aria Electric has specialized in industrial automated control systems in Sacramento, San Jose and the Bay Area. We supply cost-effective systems designed to meet your needs, using any vendor package that you may prefer. As a full-service system integrator, we also can combine one vendor's equipment with third-party solutions that are specifically tailored for your industry.
Our industrial electrical design process always begins with a thorough understanding of your system requirements, your development timeline and your budget. Based on your specifications, we create a design that meets with your approval. From that point forward, Aria Electric provides full startup assistance, operator training and programming support. Our complete documentation enhances employee understanding of the system and reduces the costs associated with troubleshooting. We also specify a maintenance program that ensures the extended life of your production line.
Aria Electric provides support for any of our installed systems. And while we design all systems with the kind of skill and quality that prevents breakdowns, our capable staff is available 24/7/365 for emergency support service to help you avoid unnecessary downtime.
In addition to designing, installing and repairing automated control systems, Aria Electric also provides all other aspects of electrical service for industrial applications. This includes electrical panel design and construction and facility engineering to ensure a safe and efficient work environment.
Aria Electric — we will be the solution to your industrial control application needs!